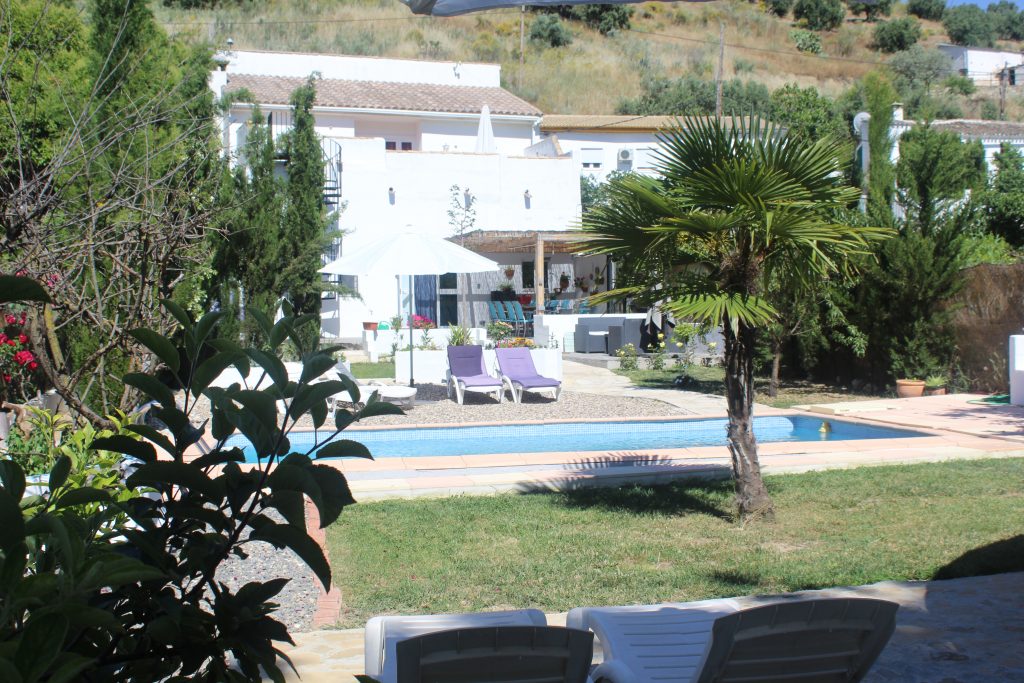 Would you like to see, feel, taste, experience real inland Spain ? Far away from the costas crowded with tourists ? Drive through the largest concentration of olive trees in the world and taste the best olive oil ? Have a drink with free tapas in really authentic Spanish bars ? Being greeted by the ever friendly locals ? See the authentic Andalucia where it seems time stands still ? Then come to Casa La Nuez, a cosy B&B where you can relax, enjoy culture, the beautiful region and the delicious kitchen.
We are located in Almedinilla, near Priego de Córdoba, and an hours drive from Córdoba and Granada. Our B&B is in a typical Andalucian house and has 2 guest rooms with ensuite bathroom at 57 – 62 EUR/night (minimum 2 nights stay). Or do you prefer "glamping" in our romantic yurt at 70 EUR/night (minimum 2 nights stay). Enjoy a continental breakfast and relax near the private pool. Apart from that we offer free WiFi, bathroabes, a private terras and entrance in the garden with swimming pool. Every night, except Wednesdays and Sundays, you can join us for dinner at 25 EUR/person.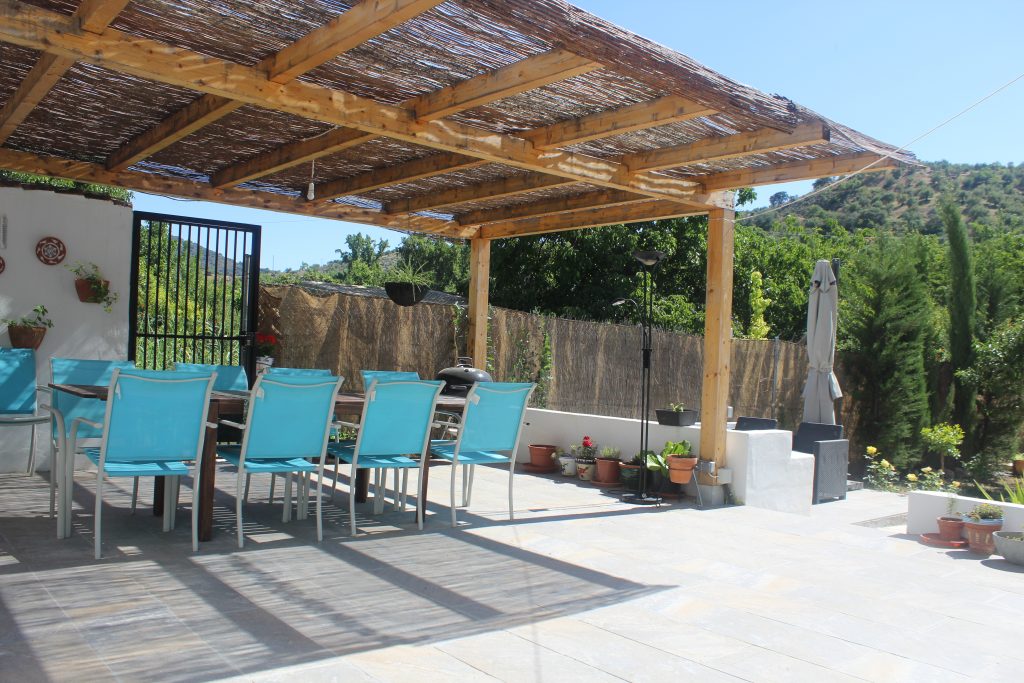 Each morning as you wake up, we serve a continental breakfast with homemade bread, coffee, tea, eggs, granes, yoghourt and fruit. At night, except on Wednesday and Sunday, you can join us for dinner. Om the menu there can be local specialties, international recipies and Belgian classics. We kindly ask you to make your reservations during breakfast so that we can buy our products on the local market or in the shop.
Many guests stay with us so they can visit the region with amongst others the Alhambra palace in Granada and the Mezquita in Córdoba. Granada is at about an hours drive and the Alhambra is one of the most beautiful sites in the whole of Spain. We strongly advice to book your tickets upfront. Granada has so much to offer that you will need more than one day to see it all.
At a little more than an hours drive there is Córdoba with the world famous Mezquita. A magical place with a very compact historical part. It is one of the most compelling cities from the Morish ages.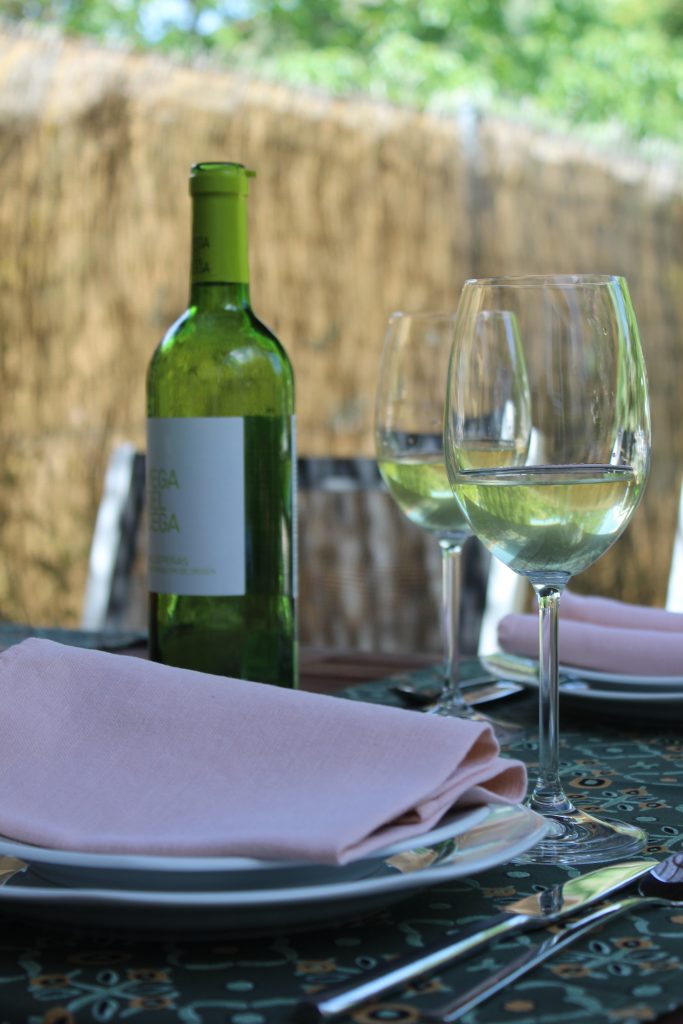 During your stay we give you lots of information about the region, places to visit, interesting activities and if needed we help you with reservations and the booking of tickets.
Other sites worth visiting are Almedinilla with its Roman villa and museum, Priego de Cordoba, Zuheros, Iznájar, Alcalá La Real, Jaén, Baena, the Subbetica national park, Antequerra and Montefrio. You can visit the olive oil museum or even an olive oil producer. In Montilla you can find a bodega with guided tour and wine tasting. And do not forget the Caminito del Rey, the spectacular trail through a gorge near Alora. The region around Almedinilla is so authentic and full of nature that it presents an oasis to the hikers, bird watchers and those who love the Spanish kitchen
Come in and relax ! We take care of you now.
LICENCE : JUNTA DE ANDALUCIA. LICENCENUMBER : VTAR/CO/081.